When: February 3rd, 2024 at 7:30 PM
Where: Celebrity Theatre
Price: $35, $45, $75, $95
Purchase Tickets
February 3rd, 2024
Tommy James and The Shondells are just as good now as they were in the 60s and it shows with every performance.  When you arrive at this show you can expect an unforgettable night of music from Mony Mony to I Think We're Alone Now and so much more.  Not only do you get to relive some of the best songs in music but you get to do it inside Celebrity Theatre, one of the most intimate venues in the state of Arizona. Seriously, there's no seat further than 75 feet so get your tickets today and we'll see you at the show!
Tommy James & The Shondells will be joined by special guest Max Gomez !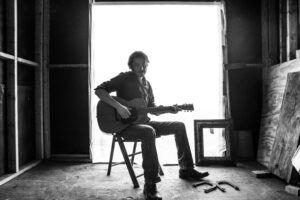 Special guest Max Gomez has always had the heart of an old soul. As a child, the first songs he learned to sing were originally recorded in the 50s by Johnny Cash.
Judging by the company he keeps, Gomez is positioned to emerge as a prominent voice of Americana's next generation. Since the release of Rule the World, he's shared billing on hundreds of stages with stalwarts of the genre like Shawn Mullins, James McMurtry, Buddy Miller, Jim Lauderdale, Patty Griffin, and John Hiatt. And Jim Scott—who's worked with Johnny Cash, Tom Petty, and Lucinda Williams—produced Gomez's latest EP Me & Joe, which features Williams collaborator Doug Pettibone on guitar and Eric Clapton. The soundscape is acoustic and warm, a comfort zone for Gomez's buttery vocals.
Celebrity Theatre
440 North 32nd Street, Phoenix, AZ 85008, United States