Danny Zelisko,
President Danny Zelisko Presents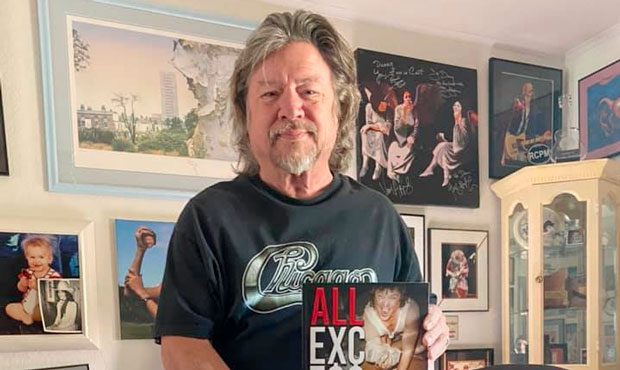 Danny Zelisko began promoting concerts in Arizona in 1974.  He founded the legendary concert promoting firm called Evening Star Productions, that brought worldwide attention to the youngest state on the US mainland, in the entertainment industry.  He became known as one of the USA's best promoters and talent buyers, a true rainmaker when it comes to discovering and booking/promoting talent in all sorts of situations.
The first room he steadily booked starting in 1976 was Dooley's Nightclub (750 capacity) in Tempe.   Acts such as The Police, Cheap Trick, Pat Benatar, Talking Heads, KISS, Bon Jovi, No Doubt and Nirvana (among many others) performed at the intimate venue from its opening in 1976, until it closed after several ownership and name changes (aka After the Gold Rush and Electric Ballroom) in the mid-1990′s.  Nightclub concerts by recording stars began happening all over the country, with Zelisko leading his territory in this area of booking. Zelisko and his team promoted hundreds of new and veteran bands in facilities across the valley.
In the 1980′s Zelisko's company and staff grew.  He became the state's most prominent concert promoter, producing hundreds of shows each year, while also becoming Las Vegas and New Mexico's busiest promoter.  Evening Star also promoted shows in almost every state in the USA during the 80′s and 90′s, while promoting shows in every venue, small and large alike, all over the southwest.  Pink Floyd and Paul McCartney were among the stadium events promoted by Evening Star at ASU's Sun Devil Stadium.  Danny also formed a partnership with The Nicks Family in the 80s and became their partner for the legendary amphitheater.  Evening Star also was instrumental in the opening of Desert Sky Amphitheatre with Billy Joel (now known as Ak-Chin) in 1990.
By the year 2000, consolidation of concert promoters took place, known as SFX, including Bill Graham Presents from San Francisco, Electric Factory from Philadelphia, Don Law from Boston, Pace Concerts from Texas, and many more.  Evening Star joined the ranks of these fabled promoters, by selling to SFX in 2001. Zelisko became President of the Southwest office of SFX.  A few years later, Clear Channel Communications bought SFX, and Zelisko and his staff became part of Clear Channel Entertainment.
In 2006, Clear Channel spun the entertainment division and all of its promoters and venues into what is now called Live Nation, where Zelisko remained as President and then Chairman of Live Nation Southwest, until he left his post in 2011, to begin promoting shows as Danny Zelisko Presents (DZP).
Zelisko's focus has always been on putting the right acts in the right places at the right time with the right ticket prices in order to maintain fun and excitement for audiences and artists alike.  DZP continues to bring top name acts to the Southwest and all over the country with many of his favorite long time acts that have truly become family.