When: November 14th, 2023 at 7:30 PM
Where: Celebrity Theatre
Price: $45, $95 & $125
SOLD OUT
November 14th, 2023
Time for you to fly and see REO Speedwagon at Phoenix Celebrity Theatre in November!
Formed in 1967, signed in 1971, and fronted by iconic vocalist Kevin Cronin since 1972, REO Speedwagon's unrelenting drive, as well as non-stop touring and recording jump-started the burgeoning rock movement in the Midwest.
Cronin and bandmates Bruce Hall (bass), Dave Amato (guitar), and Bryan Hitt (drums) are still electrifying audiences worldwide in concert with hits and fan-favorites such as "Ridin' The Storm Out," "Can't Fight This Feeling," "Time For Me To Fly," "Roll With The Changes," "Keep On Loving You," "Take It On the Run," and many, many more.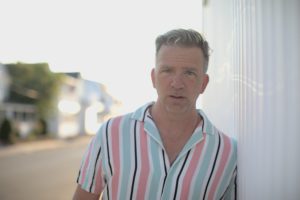 REO Speedwagon will be joined at Celebrity Theatre by special guest Chris Trapper.
Chris Trapper is a storyteller. With his soulful, honeyed tenor, sly humor, and an uncanny knack for melody, Chris has traveled the world over, performing to a dedicated and ever-growing fan base with nothing but his guitar and his songs. Raised on Prine and Kristofferson, Trapper's first foray into the music industry was as frontman of the critically acclaimed alt-rock band The Push Stars (Capitol Records). Over the past decade, Chris has become a modern-day acoustic troubadour, performing over 150 dates a year as a headliner and sharing the stage with the likes of Rob Thomas, Pat Benatar, and even John Prine himself.
Celebrity Theatre
440 North 32nd Street, Phoenix, AZ 85008, United States