When: October 24th, 2023 at 7:30 PM
Where: Celebrity Theatre
Price: $35, $65, $85, $125
Purchase Tickets
October 24th, 2023
Rock & Roll road warrior Dave Mason will be continuing his Endangered Species Tour . The self-proclaimed "Road Dog" has been on the road for six decades and still enjoys playing his music for fans all over the world. "We are looking forward to this final run of 2023. There is nothing quite like performing live. I love it! Always have and always will!" exclaims the legendary Rock & Roll Hall of Fame musician, who co-founded the band Traffic.
Joining Dave on tour as an integral part of the band will be Mark Stein, keyboard player and vocalist of the popular classic rock band, Vanilla Fudge. "Mark brings so much to the stage and to the music," states Dave.
Mark is taking a hiatus from the band he co-founded more than fifty-five years ago and is looking forward to his adventures with Dave. "I'm excited to be creating some old and new magic with Dave and his awesome band," says Stein, who will be joining longtime Dave Mason Band member Johnne Sambataro (guitar and vocals), Ray Cardwell (bass and vocals) and Marty Fera (percussion). This new lineup will perform Mason's most beloved and iconic songs as well as tracks from Traffic and a few special surprises. One thing's for certain… it'll be an evening full of great songs and classic hits.
Those that come out to witness the current Endangered Species Tour can likely expect to hear such well-known hits and affiliated songs as "All Along the Watchtower," "Only You Know and I Know," "Dear Mr. Fantasy," "We Just Disagree" and the ever-so-popular rock anthem, "Feelin' Alright," along with the Vanilla Fudge classic, "You Keep Me Hanging On," that will celebrate and feature the band's newest member, Mark Stein.
Yes, it's glaringly apparent that the "Mystic Traveler" is still "Feelin' Alright."
More about special guest Shawn Phillips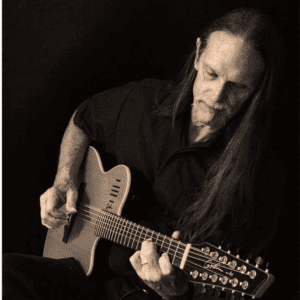 The man whom Bill Graham called "The best kept secret in the music business", who taught Joni Mitchell her first guitar techniques, also taught George Harrison of the Beatles his first lessons on Sitar, the man who wrote the music to Donovan's "Season Of The Witch" and has played with many of the finest musicians in the world including Eric Clapton and Steve Winwood. He's produced 27 Albums and is known around the world for his refusal to bow down to commercialism in the music industry.
He has done what many singer/songwriters don't do, which is continue to evolve his creative skills in his concerts. When he comes into a venue, he brings the sounds of an entire Symphony Orchestra in real time, and plays the songs so many love as close as possible to what was recorded on the albums. All in real time! All solo!
He has a powerful new show he is debuting on his 2023 tour. This is a show you do not want to miss!
Celebrity Theatre
440 North 32nd Street, Phoenix, AZ 85008, United States