When: June 3rd, 2023 at 8:00 PM
Where: Paramount Theatre - Denver
Price: $45, $55, $85 & $100
Purchase Tickets
June 3rd, 2023
Don't miss classic rockers' Blue Öyster Cult at the Paramount Denver on Saturday June 3rd!
For five decades, Blue Öyster Cult has been thrilling fans of intelligent hard rock worldwide with powerful albums loaded with classic songs. Indeed, the Long Island, NY–‐based band is revered within the hard rock and heavy metal scene for its pioneering work. Blue Öyster Cult occupies a unique place in rock history because it's one of very few hard rock/heavy metal bands to earn both genuine mainstream critical acclaim as well as commercial success.
The band is often cited as a major influence by other acts such as Metallica, and BÖC was listed in VH1's countdown of the greatest hard rock bands of all time.
BÖC's canon includes three stone–‐cold classic songs that will waft through the cosmos long after the sun has burned out: The truly haunting "(Don't Fear) The Reaper" from 1976's Agents of Fortune, the pummeling "Godzilla" from 1977's Spectres and the hypnotically melodic "Burnin' for You" from 1981's Fire of Unknown Origin. Other notable BÖC songs include "Cities on Flame with Rock and
Roll," "Then Came the Last Days of May," "I Love the Night," "In Thee," "Veteran of the Psychic Wars," "Dominance and Submission," "Astronomy," "Black Blade" and "Shooting Shark."
The intense creative vision of BÖC's original core duo of vocalist/lead guitarist Donald "Buck Dharma" Roeser, and vocalist/rhythm guitarist Eric Bloom are complemented by Richie Castellano on guitar and keyboards, and the longtime rhythm section of bass guitarist Danny Miranda, and drummer Jules Radino.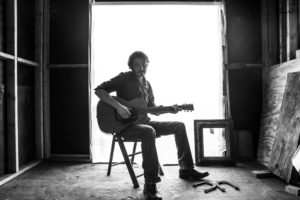 Judging by the company he keeps, Max Gomez is positioned to emerge as a prominent voice of Americana's next generation. Since the release of Rule the World, he's shared billing on hundreds of stages with stalwarts of the genre like Shawn Mullins, James McMurtry, Buddy Miller, Jim Lauderdale, Patty Griffin, and John Hiatt. And Jim Scott—who's worked with Johnny Cash, Tom Petty, and Lucinda Williams—produced Gomez's latest EP Me & Joe, which features Williams collaborator Doug Pettibone on guitar and Eric Clapton and Jackson Browne accompanist Greg Leisz on pedal steel. The soundscape is acoustic and warm, a comfort zone for Gomez's buttery vocals.
Paramount Theatre - Denver
1621 Glenarm Place, Denver, CO, USA