Updated: February 3, 2021
February 3, 2021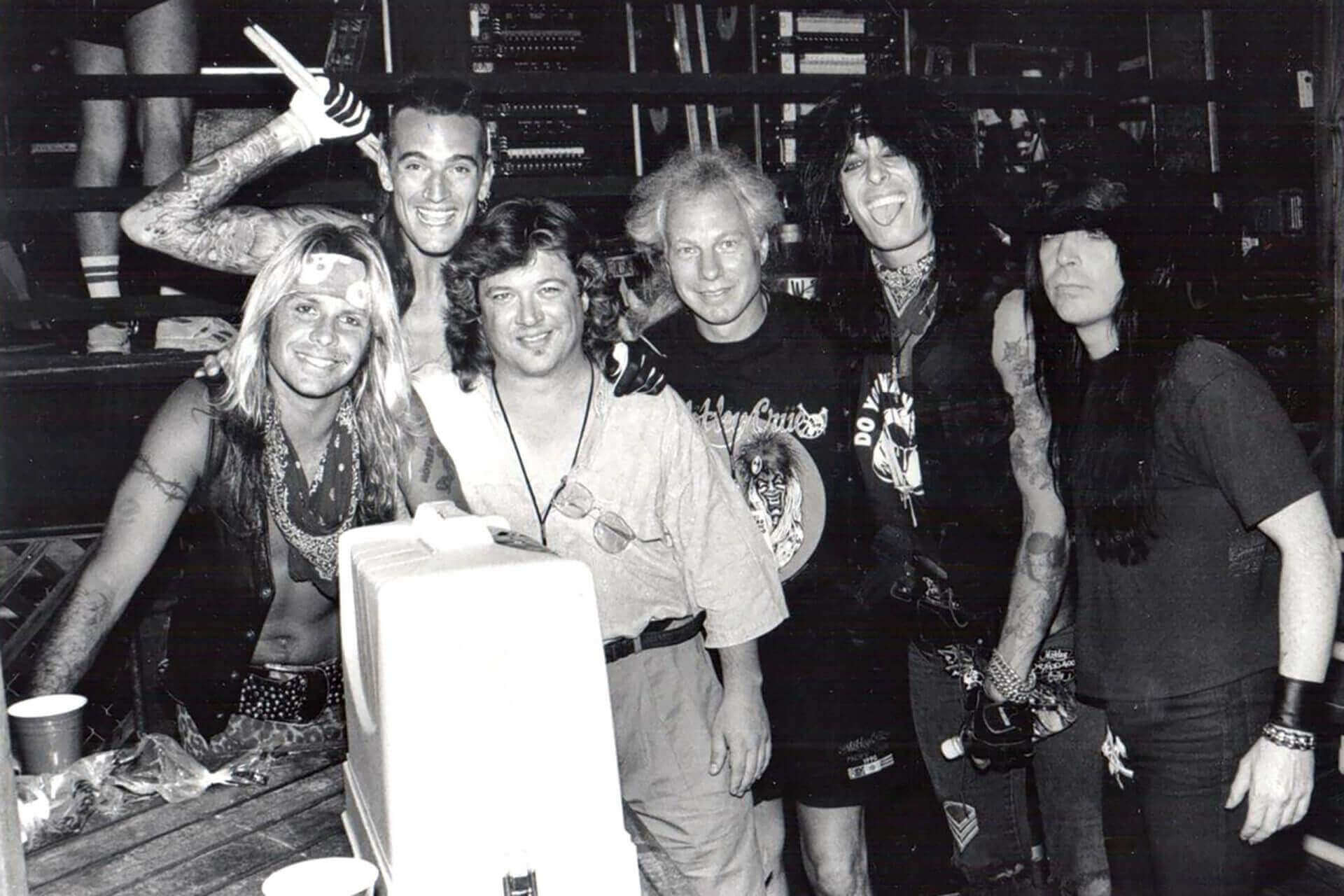 Danny Zelisko (third from left) with Mötley Crüe in the late '80s; Photo courtesy Danny Zelisko
Danny Zelisko's All Exce$$ goes all out on 50-plus years of concert promoting.  
Music promoter Danny Zelisko's new book, All Exce$$ (available at dzplive.com), feels as epic as it reads – measuring 11 by 8 ¹/² inches, weighing about 3 lbs. and clocking in at 343 pages, it's a sonic saga with a scrapbook aesthetic containing hundreds of photos, backstage passes and concert posters, alongside a treasure trove of anecdotes.
Here are a few noteworthy slices.
TRIPPING ON FRANK ZAPPA.
In March 1973, when Frank Zappa played at Celebrity Theatre in Phoenix, Zelisko took some psychedelic mushrooms and hung out with the drug-free musician. "When I met him, I was pretty high, although I don't think he knew it," Zelisko writes. "Unfortunately, he's passed on so I guess he can't yell at me about it, now."
NAMING LOLLAPALOOZA.
"Perry Farrell and I were hanging around with a friend at the Pointe Resort in Phoenix after a show one night in the late '80s, and we found ourselves trying to come up with a name for a touring music festival he wanted to produce," Zelisko writes. "He originally offered to name it 'Jamboree,' which I absolutely hated – sounded like a boy scout outing!" The pair went through a long process before picking the moniker Lollapalooza.
"NO BROWN M&MS," EXPLAINED.
Backstage riders sometimes include unusual amenities. Zelisko recounts a few, including Prince's request to fill his dressing room with $10,000 worth of special flowers from Holland. Van Halen famously demanded bowls of M&Ms with all the brown ones removed. "They did that to make sure the promoter actually read the rider," Zelisko writes. "If there were brown M&Ms in the bowl, that meant the contract hadn't been read and they would, at the very least, destroy the dressing room."
Speaking of destruction, All Exce$$ also includes a scene involving Queen and flying lunch meat, but that's another story.
Behind the Scenes of Concert Promoter Danny Zelisko's New Book